The Back to Lisbon hostel opened in July 2017. It is situated in Sao Bento in a beautiful, renovated building dating from 1939. The hostel is about 10 minutes walk from the metro station "Rato", 2 minutes walk from several bus stops and about 15 minutes walk from popular Lisbon nightlife. (Principe Real, Santos, Cais do Sodre and Bairo Alto)
It currently has 38 bunk beds in mixed dorms and 12 bunk beds in an exclusively female dormitory with toilets and showers down the hall. All of the beds have reading lamps, plug sockets and a private locker.
There are also 13 private rooms,12 rooms with twin beds, I double and one with 4 beds.
On every floor there are showers and toilets.
The Back to Lisbon hostel provides guests with a large communal area to watch television, sit around and chat,study or relax. There is also a modern kitchen for guests use and where breakfast is served, (included in the price of the reservation) a luggage room and a bar with a small outside terrace.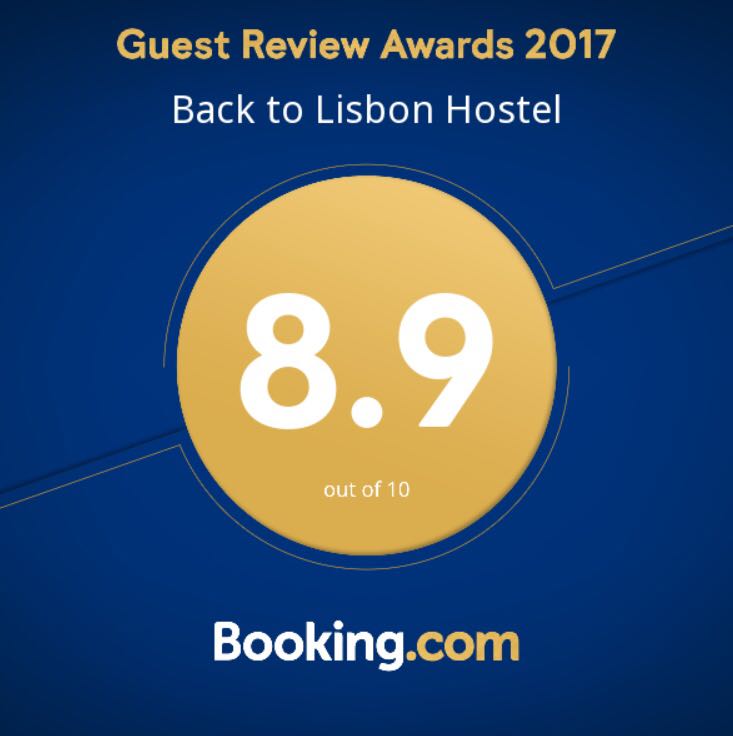 Staff
Our staff are looking forward to welcoming you. We are available 24 hours a day, 7 days a week, and are happy to answer your questions.
In addition to the main employees also volunteers work with us, which come from different countries. This helps to offer a wide range of languages.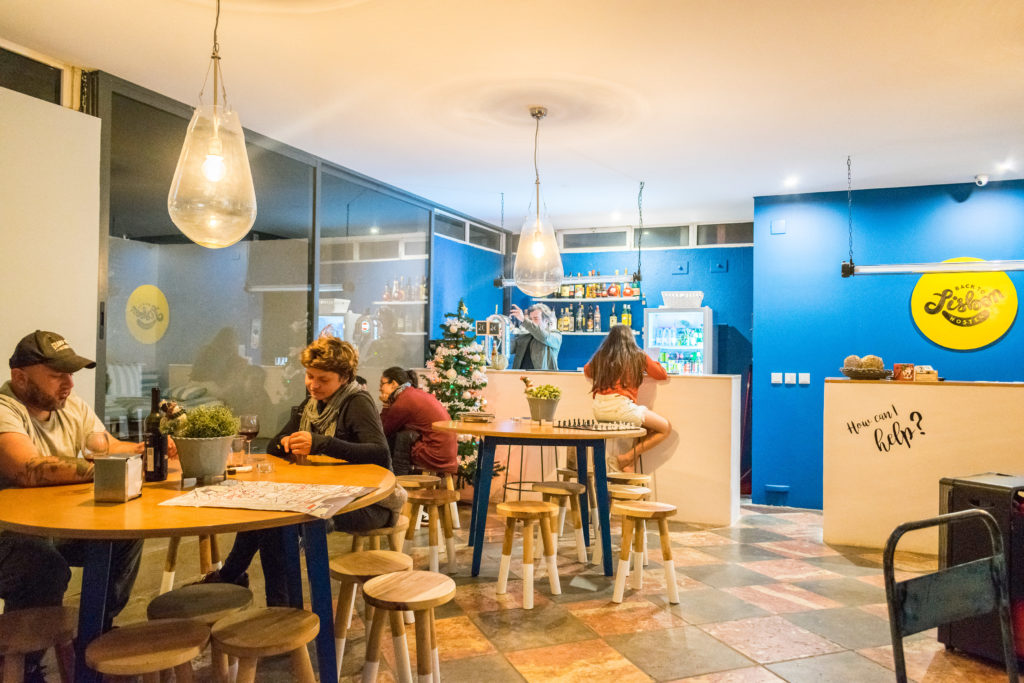 Our objectives
Our hostel is about socializing and sharing experiences. We always offer smaller events or sightseeing opportunities (day trip to Sintra / Bairro Alto bar tour).
We are happy to help with tips. Also we work together with other companies to facilitate a relaxed and exciting time in Lisbon. For example, there is the opportunity to attend a pubcrawl or a free walking tour. Contacts are always available at our reception.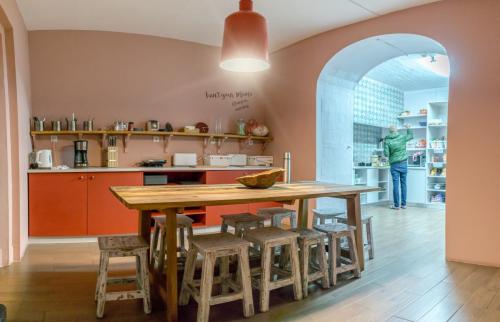 What we offer
Friendly & helpfull staff
24 h reception
Free wi-fi
Breakfast included
Special events
Female dorm with separated bathroom
Lower beds with curtains
Daily room cleaning service
Bar up to 11:30 pm
Free maps of lisbon